(Last Updated On: November 6, 2019)
Why Live in Los Angeles
Los Angeles has been my home for over 20 years and like every city, it's not perfect. It's a difficult city to live in if you don't drive and it's difficult if you do drive due to the atrocious traffic and the fact that it's so spread out. It's crowded , it's so spread out and the cost of living in Los Angeles is expensive. Admittedly, it isn't for everyone.
On the other hand, LA can be a fabulous city to live in! For starters, it's a multicultural melting pot with restaurants offering cuisines from all corners of the world. There is never a shortage of things to do in Los Angeles like events, festivals, concerts etc, and not to mention the sunny weather year-round. It can be a great place to live too!
Cost of Accommodation in Los Angeles
With LA being one of the most desirable places in the world to live, accommodation costs aren't cheap. Finding anything cheap AND decent can be very difficult to come by. Depending on the area of LA, it could cost between $1500 or less for a really crappy apartment to $3000 or more for a super nice apartment per month. New developments are constantly popping up all over the city making accommodation costs skyrocket more and more every year.

Best Areas to Live In Los Angeles
LA has an abundance of diverse neighbourhoods. You have the expensive areas like Santa Monica, Malibu, Venice, Beverly Hills, Brentwood, Pacific Palisades, Marina del Rey and Manhattan Beach and then you have more affordable areas like these:

Downtown LA
Downtown LA is probably one of the more iconic areas where you will find Grand Central Station, The Walt Disney Concert Hall and areas like the Arts and Fashion district as well as Trendy Bars, Historically Beautiful Buildings, amazingly good restaurants, and plenty of museums. It's also a great starting point to get to other parts of LA with bus stops scattered all over and a metro station hub that allows easy access to all of LAs metro lines.
It's a great and "fairly cheap" place to live. Many parts of Downtown LA are receiving an influx of young professionals partly because of the location and the affordability especially in up and coming areas like the Arts District. Many of the older buildings are being renovated, creating units with a hip vibe.
Culver City
Culver city is on the westside close to where some of the more expensive areas like Santa Monica and Venice are, but when it comes to living on that side of LA, Culver City is by far the least expensive option. It's a cute neighbourhood of LA with an adorable downtown section where you can find great boutique shops and fantastic restaurants.
Housing prices are also cheaper so it's a great place for those wanting to start a family. The ocean is also nearby so if you are someone that loves the beach and can't really afford to live in Santa Monica or Venice then Culver City would be a great option for you.

Koreatown
Koreatown is one of the most affordable places in Los Angeles. It's not the nicest part of LA to live in, but the location is convenient with the Grove being 4 miles away and it's also well connected with many bus stops.

Hollywood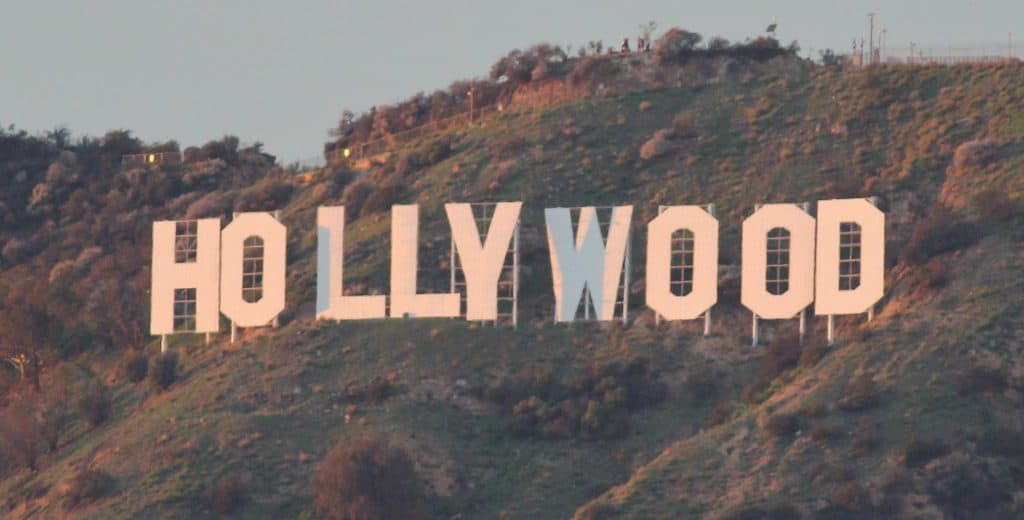 Hollywood is massive and there is way more to the area than The Walk of Fame and The Chinese Theater. It is separated into sections. You have North, West, East and (Hollywood, West Hollywood East Hollywood and then you have) as well as Central Hollywood. Many people who move to LA to be in the movie industry and (surprise, surprise) end up (unsurprisingly moving to) living in Hollywood because well…it's Hollywood! Home of movie magic. Need I say more?
With Hollywood having so many different areas it shouldn't be completely impossible to find something within your price range.
Sawtelle
This is one of my favorite areas of LA because it's where the Westside and Little Japan meet and therefore, the food on Sawtelle street is some of the yummiest Japanese food you can possibly find in LA. The ramen especially is to die for. My mouth is watering just thinking about it. Anyway, Sawtelle is up and coming and has been for the past 5 years. It's a lovely, newer part of LA and I personally have several friends who have lived on Sawtelle or nearby and loved the area!
Cost of Utilities in Los Angeles
Utilities on average can start at $100 and go up from there. It just depends on the company and what utilities you need, but generally, you won't spend less than $100.
Cost of Transportation in LA
I'll be honest, LA's public transportation is not great. Most people who live in LA have a car but having a car can be pretty pricey with maintenance costs and gas prices being pretty steep. That being said, there is a bus and metro system that is getting better, but still a long way from being the best.
I personally don't have a car and never have had one. It can be frustrating at times but LA is definitely doable without a car. Remember, there's always Lyft and Uber!

LA Buses
LA has a decent bus system that connects most of the city. The one thing I don't like about the buses is that they don't come very often and it can be difficult to tell which bus stop to wait at if you aren't familiar with the city. Downloading a good bus app will go a long way to prevent unnecessary frustration.
**Important to know:** The buses also don't always stop so it's important you have to wave them down. I have had buses pass me by as I am sitting at the bus stop reading my book. It's pretty frustrating how often that actually happens. Also, with the traffic, buses can take a really long time to get to where you need to go and so bus timetables and schedules may not have any relation to reality. I know it seems like I am just bad-mouthing buses but I travel on them a lot (remember, I don't have a car). They are a convenient and for the most part, reliable way to travel around the city and as with most everything, not perfect.
In a car, you are stuck waiting in traffic anyway so at least this way, you can relax and take in the sights of the city.
Metro
The metro, in my opinion, is the best way to get around. It's constantly expanding and has stops in most areas of the city. It's quite slow, but it's a lot quicker than the bus and it's easy to transfer to different lines. With the summer Olympics coming to LA in the near future, the city is planning on fully expanding the metro to reach most parts of LA and therefore, making it a transportation friendly city.
Getting Around By Car in LA
Cars are how most people in LA get around. With LA being so spread out and public transportation taking so much time; people don't want to just sit on buses after work. They want to get home! Although, with rush hour traffic I can't imagine a car being any faster than a bus. Many people in LA also commute long distances without any public transportation (from far away) so a car is necessary for them.
Cost of Grocery Shopping and Eating Out in Los Angeles
Grocery shopping is what most people do since, like most places, it is the cheaper option. Farmers markets are also quite popular in LA with most of them set up once or twice a week. Each neighborhood has its own schedule. I love them because the ingredients available are always fresh, in season and produced by local farmers. Eating out, on the other hand, is quite expensive in LA. It costs on average between $10 – $15 per meal.

Cost of Attractions & Entertainment in LA
With Los Angeles being such a big city, there is never a shortage of things to do and it's easy to find something to do that will satisfy any budget. Museums in LA range from Free to $20, but many museums that do have entrance fees are free on certain days every month. If theater and musicals are of interest, there are many small independent theatres that show incredible and inexpensive shows every weekend. I like to book tickets to shows in areas of LA that I am not familiar with because it gives me the chance to wander around another potentially great neighborhood that I might not normally explore.
See also:
Live music and comedy shows are readily available in LA – HELLO – we are in LA after all! Everyone seems to have an interest in the arts in one way or another AND LA is filled with unbelievably amazing talent. There are so many comedy clubs and music venues that are free and provide wonderfully entertaining shows.
LA also loves its festivals! We seem to have a festival for everything including tacos, books, culture, wine, the list is endless. Most of the time, you will have to pay for entry to festivals. The prices will vary from $15 or less – $30 or more.
Is Los Angeles a Livable City?
I think it just depends. It's definitely not the totally glamorous place like the movies portray it to be most of the time. People who do decide to move to LA love the sunny weather, the laid back vibe, and the diversity. Plus, it's especially ideal for those wanting to get into the arts whether it's the movie, music or comedy industry. People flock here from all over the world to try their luck at making it big.
It's normal for people to move to LA and decide after a bit that they really don't like it, but I think it's a great city to live in at least for a short time. Consider it an educational opportunity especially if you're coming straight out of university. Because of the immense job opportunities and it's relatively easy to meet new people. Yes, the cost of living in Los Angeles is expensive, but I think the expense is worth the experience of living in such a massive, diverse and crazy city.
About:
The author Marika Devan is the face of Clumsy Girl Travel. She writes about offbeat experiences all while overcoming the difficulties of traveling with a hidden disability. She loves to inspire people with limitations as well to live their best life.