(Last Updated On: March 6, 2021)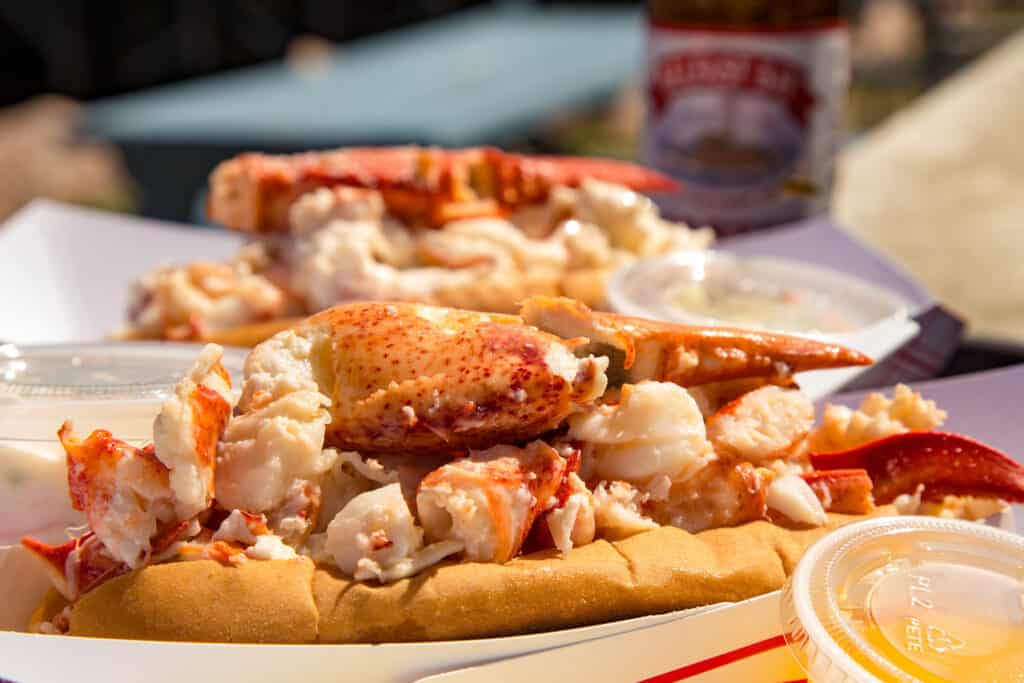 My dad was from Maine so, when I was a kid, at least once a year we would travel from Texas up to New England to visit relatives. Of course, the best part of these trips was always seeing family, but the food, especially the seafood and Italian sandwiches, was a very welcomed second. When Sarah and I were on our road trip this summer, as soon as we crossed into Maine, I was getting nostalgic and craving an old-fashioned lobster roll. Not any lobster roll, but a huge, sweet, fresh crustacean on a fresh roll with nothing extra but clarified butter. I wanted the best lobster roll in Maine.
Luckily our route along Highway One took us through the tiny town of Eastport, Maine and we found a little place right on the water called Quoddy Bay Lobster. It ticked all the boxes; beautiful outdoor setting, fresh off the boat catch, informal and some of the famous Maine Yankee hospitality. We stood in line at a little window in the side of a tin-roof shack to order, grabbed a couple of local beers and sat at a plastic table and benches under an umbrella while we waited for our meal and watched the lobstermen unload more of their catch at the dock.
See also:
After about ten minutes, what was brought to the table fully exceeded our expectations; even for a $20 USD sandwich. There before us, stuffed into what is basically a hotdog bun, was the meat from a perfectly cooked, pound-and-a-half lobster, complete with the claw meat on top. I poured some clarified butter from a small plastic cup on top and dug in; savoring each morsel, being very careful not to spill any. There really isn't much you can say to expound on the perfect simplicity that is a lobster roll. The meat was sweet, briny, tender and had that perfect "al dente" feel when you bit into it. Nothing fancy, but just right the way mother nature made it. The salt in the air, the call of the gulls, and the fragrance of the ocean brought back a flood of youthful memories. It really was a truly five-star experience served to us on a plastic tray and a paper plate. The best lobster roll in Maine.