(Last Updated On: September 22, 2022)
With time on our hands, it's been fun reminiscing about our past travels. Here are some of our best memories of our favorite cities and places we have visited – one letter at a time!


Disclaimer: Some of the links on this blogpost are "affiliate links", meaning that if you click on the link and make a purchase, I will receive a small commission at no extra cost. This helps me to keep my website running and continue to share my travelling knowledge with you. I thank you for using the links on my website.


A) Athens, Greece – Amsterdam, Netherlands


A is for Athens. Both Jonathan and I have fond memories of Athens, possibly because we visited there separately. I enjoyed a fun girls' week, and Jonathan went there years later thanks to winning a ticket with Turkish Airlines.


Many people say you should skip Athens and head straight to the islands, but we disagree. Why? There are so many excellent historical sites to explore, and the Acropolis should definitely be at the top of your list. But be sure also to see the Changing of the Guards, explore the different neighbourhoods, enjoy amazing Greek food and then head out to the islands.



An honourable mention should go to Amsterdam. We haven't spent that much time there, but our two-week Viking River Cruise from Budapest ended here. We then met up with some friends for a couple of nights, and I was delighted to discover our trip coincided with Sinterklaas' arrival.


B) Bangkok, Thailand – Bariloche, Argentina



B is for Bangkok. It's not for everyone: it's noisy, loud, smelly, some say a bit intimidating, but we love it. My only regret about living in Thailand is that I didn't ever live in Bangkok, but maybe that's why I enjoyed my regular trips to the city so much.


Jonathan and I visited Bangkok regularly for shopping, to devour fantastic street food, to see a concert or show and enjoy Thai massages. Oh, how I miss my massages. Yes, you can get them in Europe, but I can't justify European prices, and well, nothing beats the real thing, does it?


For first-timers to Bangkok, we highly recommend visiting the temples, seeing the Grand Palace, taking a long-tail boat tour on the Chao Phraya River, eating street food, watching a ladyboy show, and taking a ride in a tuk-tuk and embracing the sights and sounds of this crazy city.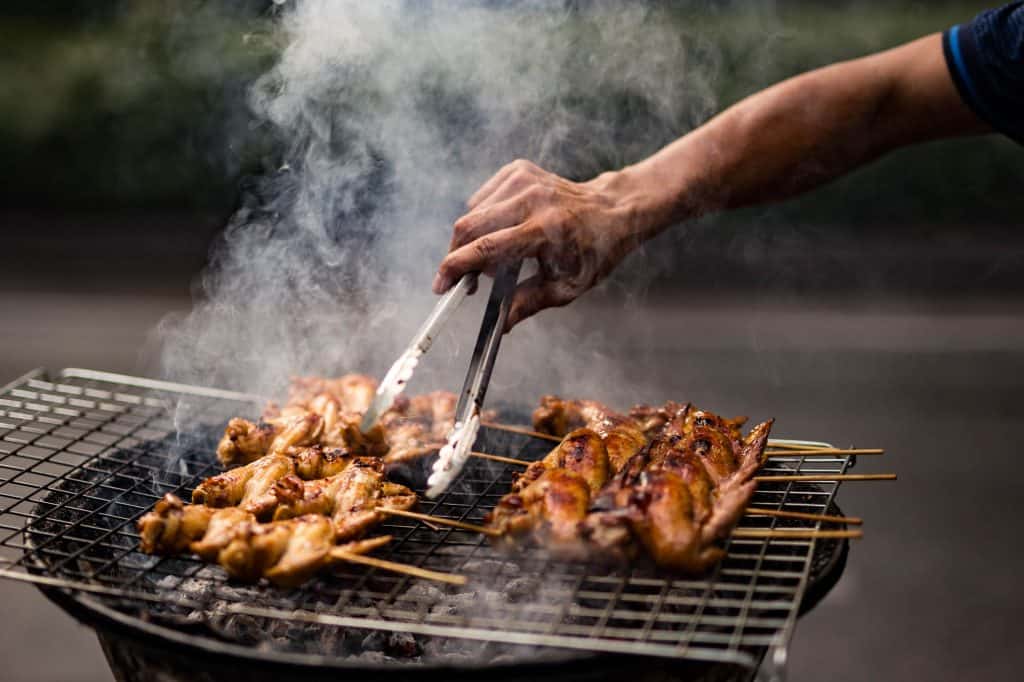 B is also for Bariloche, the gateway to Argentina's Lake District in Patagonia. In complete contrast to the high rises of Bangkok, Bariloche is for nature lovers. Be sure to rent a car and go and explore. We had an incredible day following the Circuito Chico route – think glacial lakes, mountains, and chocolates. The drive is only 60 kilometres, but it's so incredibly picturesque; I guarantee you'll be pulling over every few minutes to take photos so allow a full day.
Don't fancy driving yourself, then try this tour.


Top tip: if visiting Patagonia in high season, be sure to book your car in advance.


C) Carcassonne, France – Cairo, Egypt


C is for Croydon and Conroe, our hometowns! Er, no!
C is for Carcassonne and the Canal du Midi. A few years ago, Jonathan and I and a couple of friends rented a canal barge and spent two weeks cruising along the Canal du Midi. Beautiful weather, lovely long walks along the canal path and of course, fabulous French food.




One of our highlights was mooring up for a couple of nights in the gorgeous town of Carcassonne. Carcassonne is one of many places where we think hmm could live here. Famous for its medieval fortress, it's always great fun to lose yourself in the streets. Oh, and there were some fabulous cake shops.




While we are on the letter C, we should mention Cairo. Well, you have to see the Pyramids at least once in your life. When I went to Cairo to celebrate a rather significant birthday several years ago, you could get a fabulous view of the Sphinx from the nearby KFC. Obviously, being able to see Pizza Hut and KFC from the Sphinx wasn't quite so impressive. Jonathan visited Cairo years later and said that this was no longer the case.


Highly recommend while you're there to visit the Egyptian Museum and Old Cairo.


D) Delhi, India
D is for Delhi. India is like marmite – you love it, or you hate it. Jonathan and I loved it. The first time I visited Delhi was at the end of a month-long trip backpacking around Rajasthan.


 I arrived in Delhi, after a long train journey. I had been adopted onboard by an Indian family who helped me clamber in and out of my top bunk of three. Eating a salad before boarding a long train ride in India and having the top bunk was probably not my best decision.




Noticing my confusion when I disembarked in Delhi, well, according to my LP guide, there should have been a backpacker ghetto right in front of the station. It turns out there is more than one station in Delhi – my new parents negotiated a rickshaw ride for me across town. It was a fabulous ride through the back streets and a great introduction to Delhi.




Jonathan visited years later on a somewhat more luxurious trip but during the middle of the currency crisis. That's a whole other story for another day!


E) El Calafate, Argentina


E is for El Calafate in Argentine Patagonia. This cute town is the gateway to the Perito Moreno Glacier, a must-do on your Patagonia itinerary.
Many visitors here see the glacier, and then move on, but actually, there is quite a lot to do around this town. We spent three days here and could easily have spent longer. So, what else is there to do?


Well, apart from enjoying the bars and restaurants, there's the Glaciarium, a fascinating museum about, yes, you guessed it, glaciers. The museum even looks like a glacier! There's rock art at the Walichu Caves; you can see flamingoes in their natural habitat, take a nature trail through wetlands, rent a car and explore the outskirts, and go hiking. You definitely won't be bored here.



F) Floriana, Malta


F is a tricky one. I do remember a lovely afternoon sipping Caipirinha cocktails on a beach in Florianopolis in Brazil, but I have no photographic evidence, so did it really happen?

Does spending ten hours in an airport lounge at Frankfurt Airport count?




So Floriana it is. Floriana lies just outside the city walls of Valletta, Malta. The iconic Triton Fountain, a must-see in Valletta, is actually in Floriana. Nearby is the Phoenicia Hotel, a lovely spot for afternoon tea. Outdoor concerts are held at the Floriana granaries during the summer months. You can hear them from our home across the harbour. There are some lovely gardens in the area, so overall, quite a pleasant spot to wander around.


Do you have a favourite F spot?

G) Gibraltar

G is for Gibraltar. We drove down here from our then home in Portugal, stopping in Seville for a couple of nights on the way. We were here to do a house sit to look after Kuki, a cat. She was a lovely, old thing who lived in a drawer under the bed and loved to drink water from my glass and cuddle up at nighttime.


Now, I can understand day visitors to Gibraltar saying it's a bit shabby, but we were there for five nights, and it really grew on us. It was weird being in a little spot of Britain just off Spain, and despite not being an island, it certainly felt like one. And you have to go up the rock to see the famous Barbary apes.


H) Hong Kong

H is for Hong Kong. We love Hong Kong and could so live there if it wasn't so expensive. The rent is so high for such tiny accommodation, and of course, we would want to live on Hong Kong island, which adds another million or so to the rent.




On our last two visits to Hong Kong, we house sat, looking after Tang, a gorgeous dog who is sadly no longer with us. Don't tell Angel, our dog, but I truly loved that dog.


While I was there, I joined one of the local hiking groups. There are some fantastic hikes on the island, particularly in the New Territories. Oh, and we became totally addicted to dim sum.


I know Hong Kong has experienced some trouble in recent times, but it will always hold a special place in our hearts.


I) Istanbul, Turkey


I is for Istanbul. Istanbul is amazing. The people are welcoming, the food is delicious, the bazaars are certainly an experience (some sellers can be a little bit too pushy), and as for the architectural sites – wow.

Istanbul is home to the Hagia Sophia and the Blue Mosque, and you have to see them. I know, some famous sites, when you actually get to see them up close don't live up to the hype – these do! And if you love cats, well, so do the people of Turkey – cats are everywhere.


J) Jerusalem, Israel/Palestinian Territories

J is for Jerusalem. We had always been a bit hesitant about visiting Israel, but when we were offered the chance to look after a gorgeous one-eyed Tunisian rescue cat on the East Palestinian side of Jerusalem, we jumped at the opportunity.


Visiting Old Jerusalem is fascinating at any time, but even more so on a Friday. Arrive around lunchtime, and you will undoubtedly get caught up in the huge crowds as the Muslims leave the mosque. Once they have left, the Franciscan monks begin their walk along the Via Dolorosa, following the footsteps of Christ. Once the monks reach the Church of the Holy Sepulchre, it's the start of Shabbat, and the streets are then packed with Jews heading to the Western Wall to pray.


Add to the mix the many religious group tours roaming the narrow streets and wailing with emotion and the local market vendors selling holy souvenirs such as Mary Magdalene perfume. It's like taking a stroll through a religious theme park.


K) Kathmandu, Nepal

K is for Kathmandu, Nepal. The gateway for some incredible treks – the Annapurna Circuit, the Langtang Trek and Everest Base Camp. Everest Base Camp was a bit of a killer, especially the last part – you don't need to venture any higher. 5,364 metres (17,598 ft) is plenty high enough.




Top tip for trekking – some of the circuits get quite busy so go at the start or end of the season – avoid peak times.


But if you don't fancy trekking, there are some cool sites to see around Kathmandu too. The temples are stunning, the markets, the chaos, the squares – it's a smorgasbord for the eyes. And if you love lassi (I'm referring to the yoghurt drink, not the dog), keep an eye out for long queues outside some of the lassi stalls, best lassi ever!




L) Lisbon, Portugal



L is for Lisbon. Lisbon is a great town to explore on foot, but it's quite hilly, so be prepared for a good workout. If, however, you just want to see the iconic sites such as the Belém Tower, Monastery of Jerónimos, and the famous statue of the explorers, then head to Belém, which is just on the edge of Lisbon and flat!


Once you've ticked off the major sites on your bucket list, and are feeling energetic, then it's time to explore the different neighbourhoods – Alfama, Bairro Alto, Chiado, and Graça are just a few of our favourites.

If you are in Lisbon at a quiet time, take historic tram 28. However, don't bother at busy times; the tram gets so crowded, you're not going to see anything out of the windows, so you might as well walk the streets.

Don't forget you have to try a pastel de nata when you're in Lisbon. The best pasteis de nata can be found in the Manteigaria bakeries. The easiest one to find is in the Time Out Market.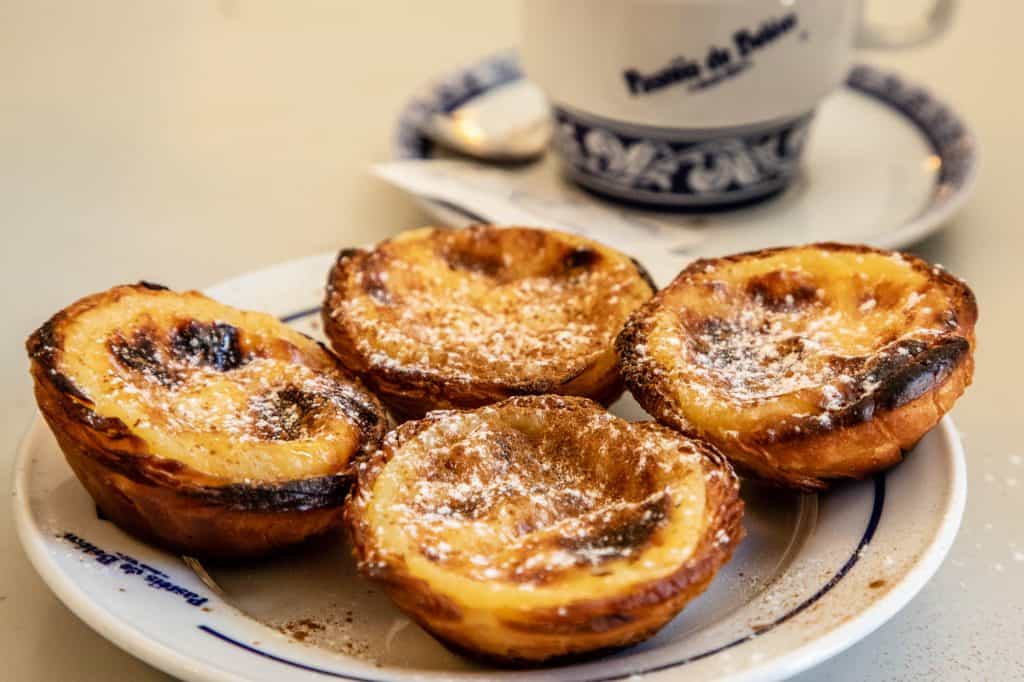 And if you fancy taking Portuguese lessons, while you're in Lisbon, I highly recommend Lusa Language School near the famous Pink Street.


M) Moscow, Russia

M is for Moscow. I first visited Moscow in the late 80s, and my strongest memory from this time was how grey everything was. Grey buildings, grey skies, grey food, grey people – just grey.


Fast forward to a couple of years ago, and the lights have been turned on -wow! I remember long queues outside the GUM store on Red Square and empty shelves in the shops – now GUM is chock full of designer stalls. The Red Square is redder, St Basils Cathedral is brighter, and the Kremlin more fascinating.


Yes, if you hadn't guessed, I rather fell in love with Moscow this time. It's a whole lot more cosmopolitan and more vibrant than I remember.


I just wish I still had the photos from back then to compare then and now. Definitely want to return and explore more of Russia.


N) New Orleans, United States

N is for New …….drum roll, New Orleans – ahh, you thought we would say, New York, didn't you?
Jonathan loves New Orleans for its wonderful mix of cultures and the food. For me, I love it because it's just so very different from anywhere else in the States. I remember years ago seeing a long queue outside Preservation Hall. Having no idea what was going on, I joined the line and ended up witnessing an incredible Dixieland Jazz concert where the combined age of the players was well into the 100s.



A few years ago, we stopped off in New Orleans on our way to Texas. I was delighted that my favourite spot was still there. Yes, I know it's touristy, but I just love the coffee and beignets at the Cafe du Monde.


O) Obidos, Portugal



O is for Óbidos, Portugal. Óbidos is a cute little castle town with charming whitewashed houses draped in brightly coloured bougainvillaea. The main thoroughfare could get a little packed with day-trippers, but escape the Main Street with its touristy shops and stalls selling Ginga liquor in chocolate cups, and it's lovely. Although you should try the Ginga, it's rather lovely!


We used to love wandering the back streets, always on the lookout for a possible home; walking the castle walls; admiring the local countryside and enjoying some of the many festivals that took place here.

P) Paris, France – Pamplona, Spain

P is for Paris, of course. And we aren't talking about Paris, Texas.


Just wandering through the different neighbourhoods, pottering through the fresh markets, sipping coffee on the sidewalk, relaxing in the parks, and strolling alongside the River Seine -these are our favourite pastimes in Paris, France.


Obviously, if it's your first time in Paris, you should visit the Louvre, pop in Notre Dame, go to the top of the Eiffel Tower (not on a windy day though!), and scream as you try and cross the Place de la Concorde and if you're a Brit like me, see where Princess Diana died.


Honourable mention goes to Pamplona. We stopped here for a couple of rest nights on the Camino de Santiago. Jonathan is a huge fan of Hemingway, so we spent a lot of time at the Café Iruña in Pamplona, one of Hemingway's favourite haunts.


Q) Quebec City, Canada

Q is for Quebec. We were in Canada for my nephew's wedding and decided to make a little road trip around Canada, down to Texas. Well, it only looks like a few inches on the map.


Quebec is a beautiful city, and due to an overbooking at our rather cheap and nasty hotel, we were upgraded to the famous Fairmont Le Chateau Frontenac – bit of a result. But don't touch the bottled water in your hotel room as it automatically adds $9 to your bill!




Anyway, we spent a lovely few days exploring the city. As it was August, there were a lot of fun summer events on. We went to the circus, which was great fun and don't worry, it featured no animals, plus we saw what must be the best firework display ever.


I liked what we saw in Canada, and hope to return one day.


R) Rome, Italy


R is for Rome. What a beautiful city.


So full of history, it's like roaming around a living museum. We spent a week there, and after a few days of seeing the famous sites – the Colosseum and the Vatican City, we began to venture out and discover new neighbourhoods. I remember walking down streets being mesmerised by the stunning architecture, thinking it can't get any prettier than this, and then you turn the corner, and it does.




And the food – delicious! If you're ever in Rome, we really recommend Taverna Lucifero. It's very popular, and you will need to call ahead. Usually, when we travel, we like to try several restaurants and never eat at the same one more than once, but we made an exception for this one.


S) Siem Reap, Cambodia



S is for Siem Reap, the gateway to Angkor Wat in Cambodia. Jonathan, in his footloose and fancy-free days before meeting me, actually lived here for a while.


I first visited in 2002 and fell in love with the place. It was a fabulous mix of touristy stuff and local. Sadly, the last time I visited Siem Reap, the centre felt a little bit too touristy but nevertheless, a visit to Angkor Wat is a must and a photographer's dream.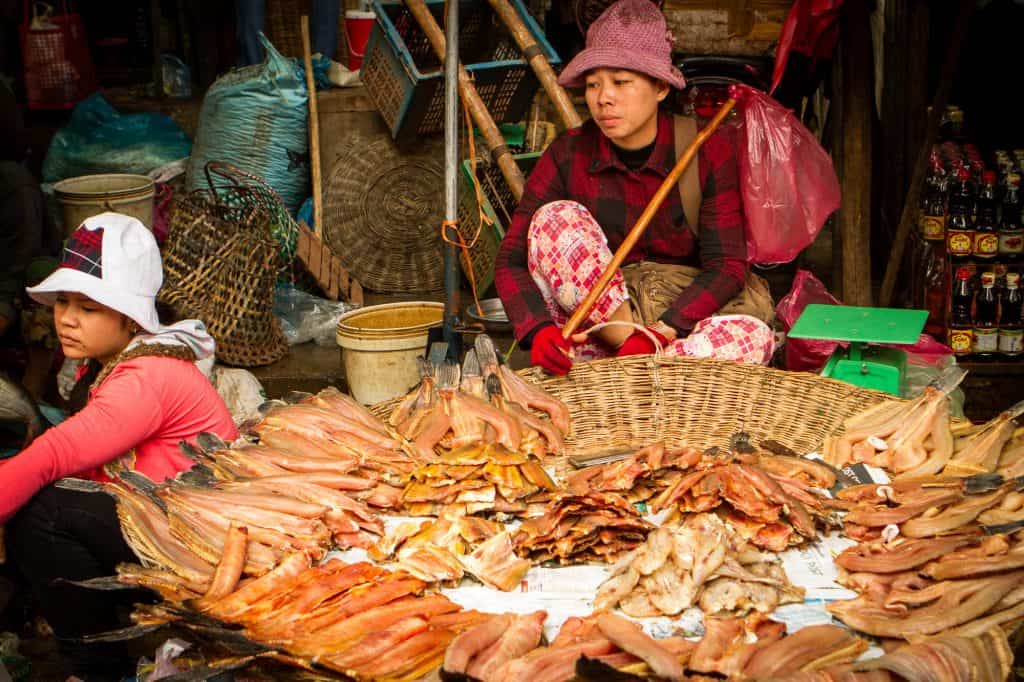 My favourite memory from here was this was the place I completed my first ever ten kilometres run. Running around the temples at six in the morning with 3000 others was an incredible experience. A few years later, I returned with Jonathan to try the half marathon. Mmm, think I'm more of a 10k girl; well I was! Ten metres would be a bit challenging now.


T) Taipei, Taiwan

T is for Taipei, Taiwan. We spent a month in Taiwan, starting and finishing our trip in Taipei. We loved it, there's an incredible amount to see and do on this island, and we met some cool people from Taiwan that we are still in touch with today.

Just have a look at these photos.

And to this day, we had the best sushi ever there.

We had actually visited Taiwan as part of a recce. Jonathan wanted to escape the constant heat of SE Asia, but I still wanted to live in Asia. We thought Taiwan would make a good comprise.


However, we never actually found anywhere that felt like it would be home, plus our cat, Biscuit and dog, Angel, would have had to have been put in quarantine at a Chinese vet for a month. I couldn't have put them through that.


On another occasion, we passed through Taipei, taking nine street dogs from Bangkok to their new homes in Canada.


U) Ushuaia, Argentina
U is for Ushuaia. When I said I'd follow Jonathan to the end of the world, I wasn't being romantic; I just wanted to visit Ushuaia in Argentine Patagonia.



Ushuaia is located at the southernmost tip of South America and is nicknamed the 'End of the World.' We spent four days in Ushuaia; there is a lot to see.  Visit the Terra del Fuego National Park (avoid going there when cruise ships are in town); take a boat tour on the Beagle Channel – ooh, sea lions!; rent a car and explore the fascinating windswept landscape, and eat lots of the local king crabs.


V) Vientiane, Laos


V is for Vientiane, Laos. We lived here for two years before moving to Portugal. Oh, how we miss Laos. Although I'm sure our dog Angel doesn't miss the city park gardeners who always told me how delicious she looked and the other street dogs who terrorised us on our walks.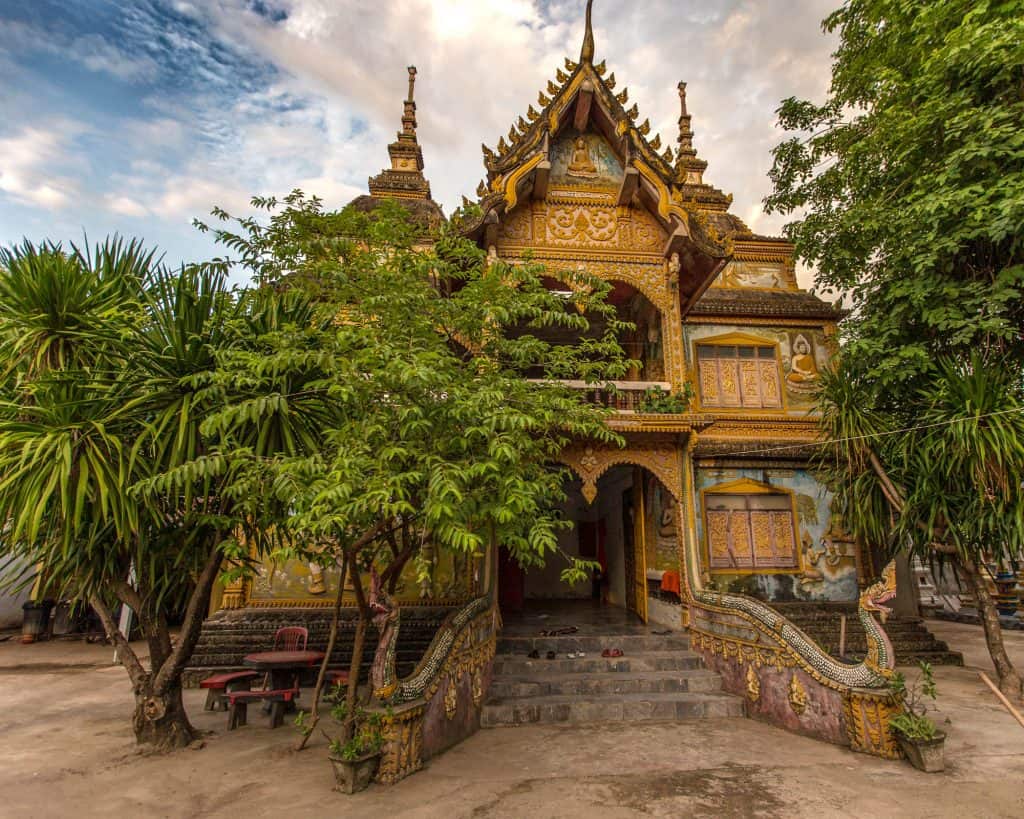 But I do miss our home just on the edge of SE Asia's sleepiest capital overlooking the Mekong River. Surrounded by some of Vientiane's most beautiful temples, the kindest people and evenings hanging out at Angel's  Bar enjoying Beer Lao and skewered chicken hearts, and oh, those Mekong sunsets.


W) Williamsburg, New York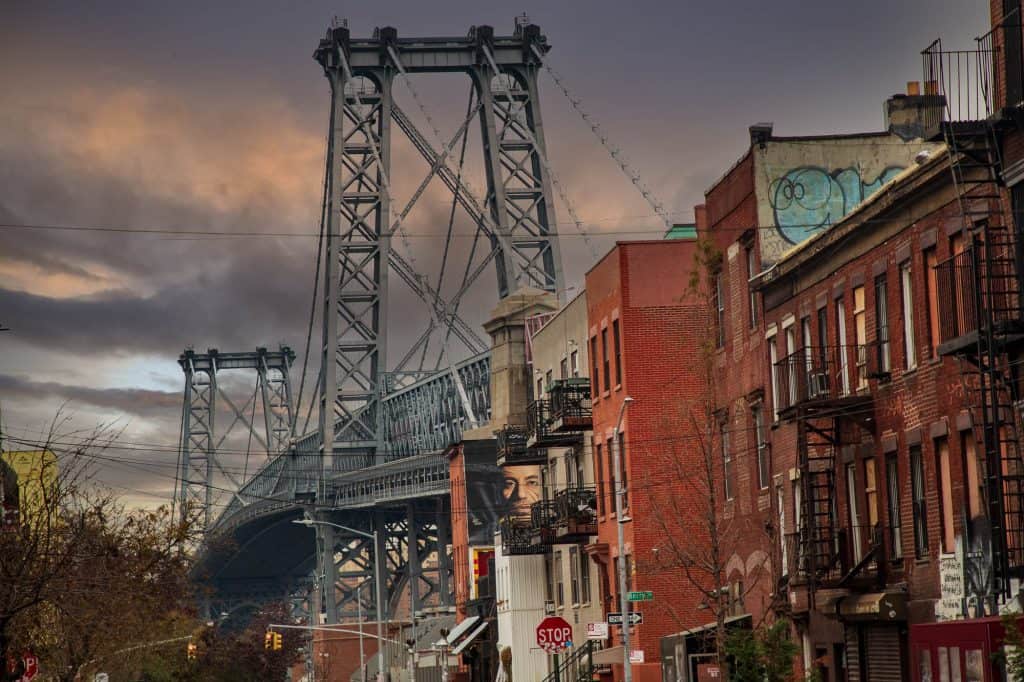 W is for Williamsburg, New York. Ok, cheating a bit here because, yes, we loved Williamsburg; it was certainly a cool neighbourhood to explore with some fantastic coffee shops, bars and restaurants.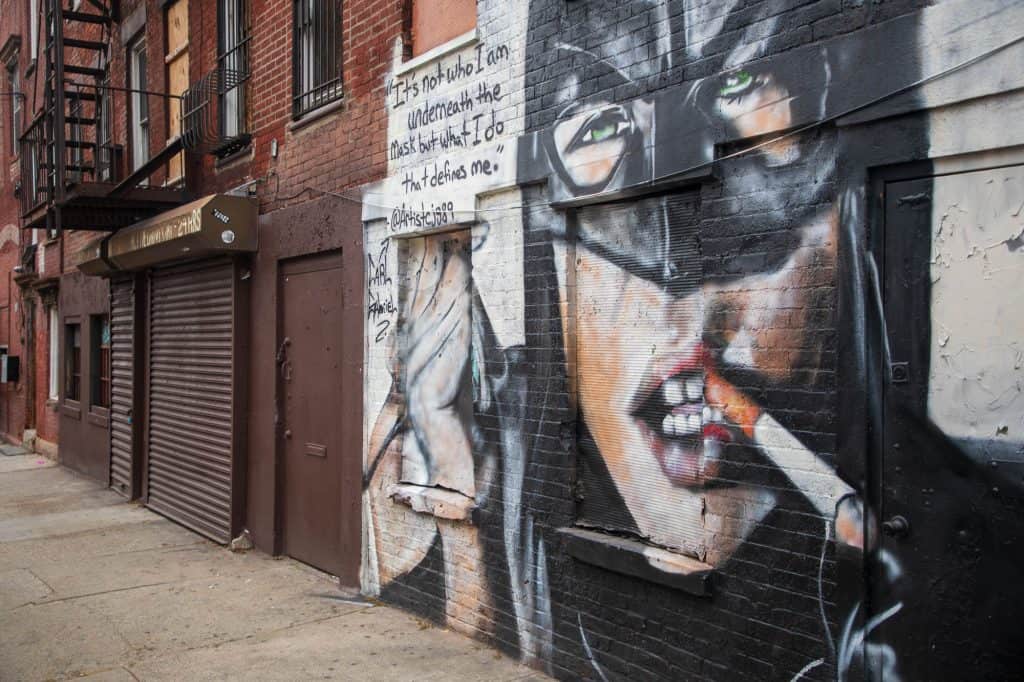 But we loved exploring New York as a whole, especially the different neighbourhoods. On our last trip, we were fortunate enough to get back-to-back housesits – one in the Bronx and one in Brooklyn. House sitting in somewhere like New York is great because you get to live like a local and hey, pet cuddles (plus saves a fortune on accommodation too.)



Can't wait to return!


X) Xian, China


X is for Xian. Xian in China is home to the Terracotta Army. Many visitors to Xi'an see the warriors and move on, but this fascinating city at the beginning of the Silk Road well worth spending a few extra days.



Other highlights of the city were cycling the Xian City Walls, eating our way along Muslim Street, admiring the Drum and Bell Towers' incredible intricate details, and so much more. If we ever decided to move to China, this would probably be our first choice.



Y) Yangon (Rangoon), Myanmar


Y is for Yangon, Myanmar. Yangon was our starting point for our first big adventure together (ahh, how sweet!) – a month-long trip exploring the country.


Yangon is your typical, loud, filthy, chaotic SE Asian capital, so of course, we loved it. Now, you would think that seeing thousands of temples throughout our time in this part of the world – we would be all templed out, but the Shwedagon Pagoda in Yangon is definitely a must-see. It was interesting seeing the reminders of Yangon's colonial past – yes, us Brits got everywhere, and of course, you have to have cocktails at the old Strand Hotel.


Other highlights of our time in Myanmar included watching the 'fake fishermen' on Inle Lake; the iconic U Bein Bridge in Mandalay; the temples of Bagan; seafood in Ngapali and probably our favourite spot, Mrauk U.


Z) Zaragoza, Spain



Z is for Zaragoza, Spain. On our way back from our trip on the Canal du Midi to our then home in Portugal, we stopped over for a night in Zaragoza. It's one of those Spanish cities that's often overlooked, but it's well worth a night or two.




The historic heart of Zaragoza is fabulous to explore. Here you will see one of Zaragoza's most famous buildings, the Nuestra Señora del Pilar or the Basilica of Our Lady of the Pilar.


Oh, and did we mention Zaragoza is one of the best places to try tapas!!


…….
Where's your favourite city or place you've ever visited? We'd love to hear. Tell us about it in the comments below.